Officers and Executive Committee
President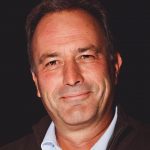 Barend Mons (Netherlands)

President 2018-2022
Past-President
Geoffrey BOULTON (UK)
President 2014-2018
Professor Geoffrey Boulton (UK) is Regius Professor of Geology Emeritus at the University of Edinburgh, and former Vice Principal of the University. He is a Fellow of the Royal Society and of the Royal Society of Edinburgh (Scotland's national academy). He is a member of the Council of the Royal Society, chairs its Science Policy Centre, was principal author of its influential report Science as an Open Enterprise. Building on the recommendations of this report, he was responsible for creating the UK Research Data Forum and is a member of the UK Government's Research Transparency Board. He is President of the Scottish Association for Marine Science and until recently was a member of the UK Prime Minister's Council for Science and Technology, the UK's top-level science policy body. He has been a member of the Royal Commission on Environmental Pollution and the Natural Environment Research Council, chairing its Earth Science and Technology Board and its Polar Science Board. He has been the UK representative to the International Union of Geological Sciences (IUGS) and to the International Union for Quaternary Science (INQUA).
His research is in the fields of environmental geology and glaciology, frequently involving large and diverse data volumes, and he currently leads a major project on the Antarctic Ice Sheet. National and international awards for his science include the Kirk Bryan Award of the Geological Society of America, the Seligman Crystal of the International Glaciological Society, the Lyell Medal of the Geological Society, the Royal Medal of the Royal Geographical Society, the Croll Medal of the Quaternary Research Association, and honorary doctorates from the Universities of Heidelberg, Chalmers University, Birmingham and Keele. 
Professional Details: School of GeoSciences (University of Edinburgh); ResearchGate.
Vice-Presidents
LI Jianhui (China)
Vice President 2018-2022
Dr. LI Jianhui is professor and director of scientific data at the Computer Network information Center (CNIC) of the Chinese Academy of Sciences (CAS). He is also the Secretary-General of the Chinese National Committee for CODATA.
Dr. LI was born in 1973, and obtained his Ph.D. degree from the Institute of Computing Technology of CAS in 2007. He has mainly engaged in the research of scientific data curation and sharing, data-intensive computing and applications, big data analysis and cloud service. For CAS, he leads and promotes the development of scientific databases sharing and he designed and led the development of scientific data infrastructure and its application environment. He was also the Co-PI of the National Data Sharing Network for Basic Research Project, which coordinated scientific research data sharing among universities, institutions and other research organizations.  He is leading the design and further development of the Scientific Data Cloud of CAS (http://www.csdb.cn) for data sharing, big data analysis and large scale data-Intensive scientific research, and leading a group to design and develop a research data repository and data journal for scientific data publication in China. Dr. LI has published more than 50 papers and applied for 8 patents and 1 national standard.
He has also organized a series of activities to help promoting and improving scientific and technical data management and use, and increasing the impact of CODATA in China, including the International CODATA Conference, Task Groups, Training Workshops, etc.
As an Executive Committee member, he will link international CODATA and CODATA-CHINA, increasing CODATA visibility in China and promote CODATA as the natural home for Chinese data scientists. He will help to enhance the capacity building in developing countries, and push forward scientific data citation and publication practices. I this way, he willl help CODATA carry out its missions, objectives and key initiatives of its Strategic Plan 2013-2018.
Alena RYBKINA (Russia)
Vice President 2018-2022
Alena Rybkina is chief of the Innovation Technologies Sector of the Geophysical Center of the Russian Academy of Sciences (GC RAS). She is a young but internationally recognized specialist in implementation of modern information and visualization technologies in the scientific research and industrial domain. Important goals of her activity are data technological studies and development of spherical projection systems aimed at efficient analysis, demonstration and popularization in data research and management. Alena is actively involved in the operations of the CODATA Task Group "Earth and Space Science Data Interoperability". She co-authored the "Atlas of the Earth's Magnetic Field", which was one of the outstanding TG achievements in 2013. She is experienced in the organization of international and national events devoted to promotion of data science in Russia and other countries. In particular she was the principal organizer of the conferences "Electronic Geophysical Year: State of the Art and Results" in 2009, Pereslavl-Zalessky, "Artificial Intelligence in the Earth's Magnetic Field Study. INTERMAGNET Russian Segment" in 2011, Uglich and "Geophysical Observatories, Multifunctional GIS and Data Mining" in 2013, Kaluga. She takes part in numerous international projects, including those developed by the International Institution for Applied System Analysis (IIASA, Laxemburg, Austria). Alena is geologist currently working on the paleoenvironmental reconstructions and the Earth's magnetic field studies. She took part in geological expeditions in Russia, Ukraine, France and Italy for collecting paleomagnetic data and providing correlations between changes in magnetic data and global astronomical cycles. As a member of the CODATA Executive Committee she focuses on the organization and structuring the CODATA research projects and bring her experience in the geoscience data management. Special attention will be paid to the promotion of CODATA activities among data and research community to involve new members as well as young scientists.
Professional Details: LinkedIn
Secretary General
Bonnie Carroll (USA)

Secretary General 2016-2020
Bonnie C. Carroll is the Founder and Chief Executive Officer of Information International Associates, Inc. (IIa); a woman-owned business established in 1988 and headquartered in Oak Ridge, TN.  IIa supports government and industry in managing information as a strategic resource. Ms. Carroll is Executive Director of CENDI, the federal scientific and technical information (STI) managers' group of 12 Federal US STI programs, and is the Secretary General of CODATA and as such serves ex officio on the National Academy of Science, National Research Council's Board of Research Data and Information.  She is a fellow of the American Association for the Advancement of Science (AAAS).  For 5 years Ms. Carroll was the Executive Secretary of two White House Interagency Working Groups. For over four decades, she has participated in research and development projects for DOE, NSF, the Library of Congress, the Kingdom of Jordan, the Kingdom of Saudi Arabia; and special studies for the International Atomic Energy Agency, UNESCO and the World Bank.  Ms. Carroll's experience with the DOE includes working with HQ and the field organizations, both as a contractor and as a federal employee.  Her connections to DOE date back to 1971 when she started work at Oak Ridge National Laboratory.  During the 1980s, Ms. Carroll worked at DOE's Office of Scientific and Technical Information as Director of Program Development and International Activities and Deputy and Acting Assistant Manager for Information Services.  After leaving ORNL she founded IIa and has been a support contractor now for over 30 years.  Ms. Carroll served as President of the American Society for Information Science &Technology and as Chair of the AAAS Section on Information, Computing and Communications. Ms. Carroll is on the editorial board for the journal Information Services and Use.  She has an MS from Columbia University and a BA from Cornell University.  
Ms. Carroll's honors and awards include: ASIS&T: Watson Davis Award for Continuing and Dedicated Service (1988); Distinguished Service Award, East Tennessee Chapter (1986); NASA Scientific & Techni­cal Information Program - Director's Award (1992); USGS Government Technology Leadership Award for the National Biological Information Infrastructure (NBII) (1999); Federal Computer Week Federal 100 (2004); U.S. Department of the Interior National Conservation Award (2005); the Grey Literature Network Service GreyNet Award (2011); and the Enterprising Women of the Year Award (2016).  IIa was the recipient of the U.S. Department of Energy's Small Woman-Owned Business of the year for 2014.
Treasurer
John BROOME (Canada)
Treasurer 2012-2020
Data Policy and Strategy Expert, Ottawa, Ontario, Canada.  Mr. Broome has over 30 years experience in government and the private sector in the areas of geophysical modeling and imaging, GIS, data architecture, web mapping, and scientific data stewardship and policy. He worked in geophysical consulting industry until 1983 when he joined the Geological Survey of Canada where he held a series of positions ranging from the application of computer technology and GIS for geoscience interpretation to the policies and standards necessary for the integration, management, and dissemination of digital scientific data and publications.
Mr. Broome is an active member of international groups focused on improving the management and accessibility of digital scientific and geospatial data, a Champion of the OneGeology-International initiative to make geological maps accessible online, and past Chair of the Canadian National Committee for CODATA.
Professional Details: LinkedIn.
Executive Committee Members 2018 - 2020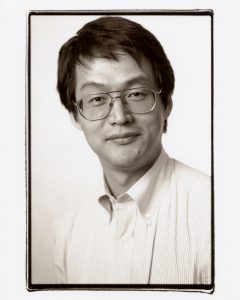 Toshihiro Ashino (Japan)
Executive Committee Member 2018-2020
Toshihiro Ashino is a professor of Toyo University. He is a member of Science Counsil of Japan (SCJ) and a secretary of International Data Committee and the chairperson of CODATA Sub-Committee of SCJ from 2018.
He is continuing research into data and knowledge representation for materials science and engineering. The article of materials ontology in CODATA Data Science Journal 2010 is regarded as an advanced research in current materials informatics area. He had co-chaired CODATA TG "Exchangeable Materials Data Representation" from 2006 to 2012, and from 2014, participating a Japanese national project, "Materials Integration" and playing an important role to develop materials data and knowledge representation for integrate heterogeneous information resources of materials science and engineering in collaboration with National Institute of Materials Science and The University of Tokyo.
He is also working for standardization of materials data representation, participating a series of CEN workshops, workshop on 'Economics and Logistics of Standards compliant Schemas and ontologies for Interoperability - Engineering Materials Data' (WS/ELSSI-EMD, 2009-2010), 'Standards for Electronic Reporting in the Engineering Sector' (WS/SERES, 2012-2014), 'Fatigue Testing Data' (WS/FATEDA, 2016-2017), n 'Mechanical Testing Data' (WS/METEDA, 2017-2018) and 'Nanoindentation Testing Data' (WS/NATEDA, 2018-2020).
Also, Professor Ashino is working not only in materials science and engineering field, participating JOSS (Japan Open Science Summit) organization committee and RDUF (Research Data Utilization Forum) program committee, working to promote open data and open science activities in Japan.
Sarah CALLAGHAN (Ireland)
Executive Committee Member ex officio as Editor-in-Chief, Data Science Journal
Dr Sarah Callaghan is the Editor-in-Chief of the Data Science Journal. Her research background is in radio propagation, mixed with atmospheric science, and she is a recognised international expert in academic publication, particularly for the publication of non-traditional research outputs such as data.

She is a senior scientific researcher and project manager for the British Atmospheric Data Centre, part of the Centre for Environmental Data Analysis (CEDA), at STFC Rutherford Appleton, UK. She currently project manages several large scale projects including the EU FP7 project CLIPC and internal JASMIN super-compute cluster development and operations. She is Communications Manager for the NERC Data Operations Group - working with members of the other NERC data centres, and is also a co-chair of the RDA-WDS Working Group on Publishing Data Bibliometrics. Previously she project-managed Metafor, an EU FP7 project devoted to collecting and standardising the metadata required for the 5th Climate Model Intercomparison Project (CMIP5), which fed into the production of the Intergovernmental Panel on Climate Change's (IPCC) 5th Assessment Report.

She has experience of both creating and managing large datasets, and so understands well the frustrations that scientists can experience as a result of dealing with data!
Professional Details: ORCID; ReseachGate; Google Scholar; LinkedIn.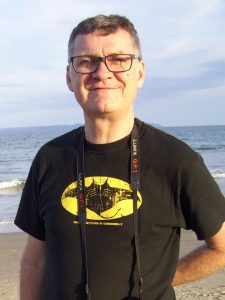 Simon Cox (Australia) 
Executive Committee Member 2018-2020
Simon Cox leads the Environmental Information Infrastructure team in CSIRO. With a background in geology and geophysics, he has been working on standards for publication and transfer of earth and environmental science data since the emergence of the world wide web. He has engaged with most areas of environmental science, including water resources, marine data, meteorology, soil, ecology and biodiversity, focusing particularly on cross-disciplinary standards. His current work focuses on aligning science information with the semantic web technologies and linked open data principles, and the formalization, publication and maintenance of controlled vocabularies and similar reference data. The value of cross-disciplinary standards is to enable data from multiple origins and disciplines to be combined more effectively.
He is principal- or co-author of a number of international standards through Open Geospatial Consortium, ISO, and World Wide Web Consortium. Simon has held leadership positions in a number of organizations, including Dublin Core Metadata Initiative (Advisory Board), IUGS Commission for Geoscience Information (Executive Committee), Open Geospatial Consortium (Architecture Board, Planning Committee), Research Data Alliance (Technical Advisory Board), American Geophysical Union (ESSI Executive Board), alongside numerous positions on technical working groups and committees. His career at CSIRO has been supplemented by stints teaching at Monash University, and as a senior fellow at the European Commission's Joint Research Centre.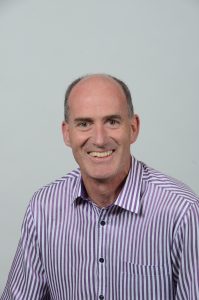 Richard Hartshorn (IUPAC)
Executive Committee Member 2018-2020
Professor Hartshorn is currently a Professor of Chemistry in the School of Physical and Chemical Sciences of the University of Canterbury, Christchurch, New Zealand. He was elected Secretary General for the International Union of Pure and Applied Chemistry (IUPAC, www.iupac.org) for 2016-2019 by the IUPAC Council at their 48th General Assembly in Busan, Korea in August 2015.
Professor Richard Hartshorn holds a BSc degree with first class honours from the University of Canterbury and a PhD from The Australian National University. Prior to his election as IUPAC Secretary General, he served as an Elected Member of the IUPAC Bureau (2014-2015), President of the IUPAC Division of Chemical Nomenclature and Structure Representation (2010-2013), and was a member of the IUPAC Committee on Chemistry Education (2006 - present). He is a Fellow of the Royal Australian Chemical Institute and a Fellow of the New Zealand Institute of Chemistry.
His research group works in the area of applying the coordination chemistry of dinuclear and heterodinuclear systems to problems in biological chemistry, and he has a long-standing interest in nomenclature and new ways of systematically naming and representing chemical compounds. The interest in nomenclature led to involvement in and promotion of cheminformatics and data initiatives within IUPAC, and to membership of the International Chemical Identifier (InChI) Trust Board (www.inchi-trust.org/).  He has been heavily involved in school and community education, through establishment of a science outreach program at UC, and is the Chair of Trust Board for the National Science-Technology Roadshow (www.roadshow.org), and for many years was a Board member of Science Alive! (www.sciencealive.co.nz/).
Professor Hartshorn devotes much of his spare time to coaching cricket, and often has a sore arm and shoulder from throwing cricket balls at his sons. He was a New Zealand U19 cricket representative and is a qualified cricket coach.
Paul UHLIR (USA)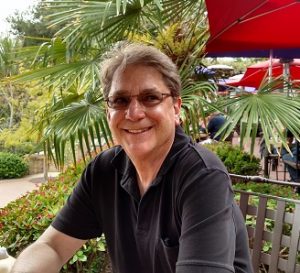 Executive Committee Member ex officio as Chair of CODATA Data Policy Committee
PAUL F. UHLIR, J.D., is a consultant in data policy and management. He was Scholar at the National Academy of Sciences (NAS) in Washington, DC in 2015-2016, and Director of the Board on Research Data and Information at the NAS, 2008-2015. Paul was employed at the NAS from 1985-2015, first as a senior staff officer for the Space Studies Board, where he worked on solar system exploration and environmental remote sensing studies for NASA, and then as associate executive director of the Commission on Physical Sciences, Mathematics, and Applications. He directed the Office of International S&T Information for eight years after that, where he organized projects and meetings on scientific data throughout the world, and from 1992 to 2015 he was director of the US CODATA at the NAS. Before joining the NAS, he worked in the general counsel's office at the National Oceanic and Atmospheric Administration of the Department of Commerce in Washington, DC.
Paul has written or edited 27 books and over 70 articles, mostly in data law, policy, and management. He speaks worldwide on these topics and consults to governments, professional organizations, and universities. In 1997 he won the National Research Council's Special Achievement Award and in 2010 the CODATA International Prize, both in the field of data policy. He was elected Fellow of the American Association for the Advancement of Science in 2011.
Paul has a B.A. degree in world history from the University of Oregon (1977), and a Master's degree in foreign relations and a Juris Doctor degree from the University of San Diego (1983, 1984). 
Joseph Muliaro WAFULA (Kenya)
Executive Committee Member 2018-2020
A member and the Chair of CODATA Kenya. A member of the editorial board of the Data Science Journal; editorial board of the African Journal of Food, Agriculture, Nutrition and Development; committee of the  AFRICA-ai-JAPAN Project Taskforce Project sponsored by JICA; training committee of the National Industrial Training Authority-Kenya; and the ccommittee of the United Nations SDGs on Agriculture and Climate Change Pillars of Kenya.
He coordinate all ICT related Memorandum of Understanding between JKUAT and partners.
He holds a BSc. Science (Hons) (Kenyatta University), MSc. Physics (University of Nairobi), M.Phil. Microelectronic Engineering and Semiconductor Physics (University of Cambridge –UK), Summer Doctoral Program (Berkman Centre for Internet & Society/Oxford Internet Institute's -Harvard University Law School), and PhD Information Technology (JKUAT).
 Prof Wafula is a recipient of two IBM awards namely: the 2016 IBM Shared University Research Award on Open Data Cloud Project for JKUAT for building an open data platform for researchers in Africa, and the 2014 IBM MEA Award, for capacity building in Mobile Application development. He is professionally certified in various fields including Cyber Security, Mobile Application, ISO/IEC 27001:2005 Information Security Management System, Leadership and Management capacity Development, Sage ACCPAC ERP Financial and Operations Management Systems, and ISO 9001:2000 on Quality Management Systems.
He is a fellow of the Computer Society of Kenya and the Cambridge Commonwealth Society and has published book chapters, a book and research papers in peer reviewed international journals. He is an Associate Professor in the Department of Computing at JKUAT and the founder Director of the ICT Centre of Excellence and Open Data (iCEOD).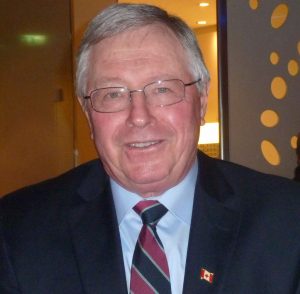 Ernie Boyko (Canada)
Executive Committee Member 2018-2020
Tyng-Ruey Chuang (The Academy of Sciences located in Taipei)
Executive Committee Member 2018-2020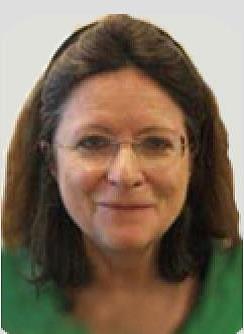 Virginia Murray (UK) 
Executive Committee Member 2018-2020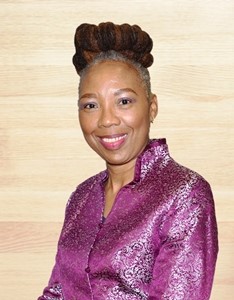 Daisy Selemetsala (South Africa)
Executive Committee Member 2018-2020
Previous Officers and Executive Committees
Officers and Executive Committee, 2012-14